Selling out quickly!
Regular price
$189.00 USD
Regular price
Sale price
$189.00 USD
Unit price
per
Sale
Sold out
The softest, most luxurious sheets in the market; these 400 thread-count Bamboo Sheets are the perfect building block to a great night of sleep.
-100% Organic Bamboo
-400 Thread Count
-Hypoallergenic
-Thermoregulating
What's Included

• One fitted sheet
• One flat sheet
• Two standard pillowcases (King size with King set)
Materials

Premium 100% viscose from Organic Bamboo
Share
View full details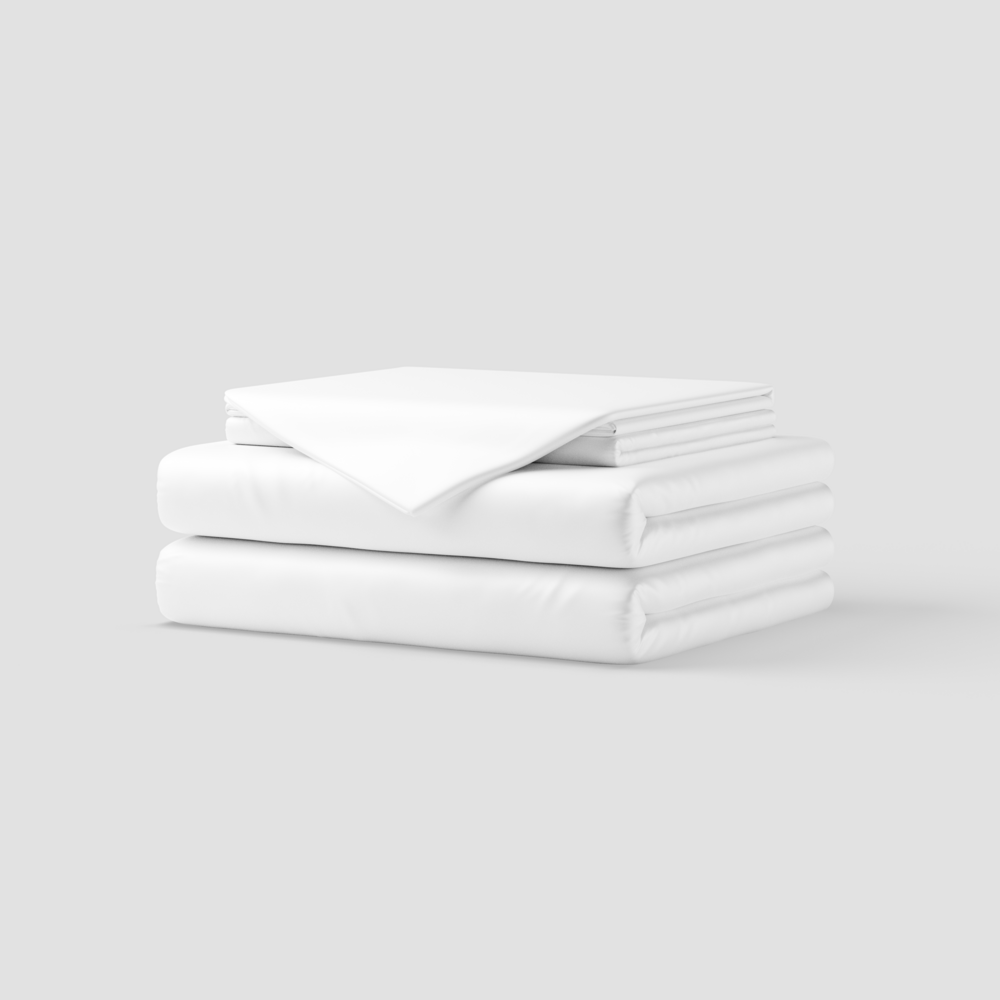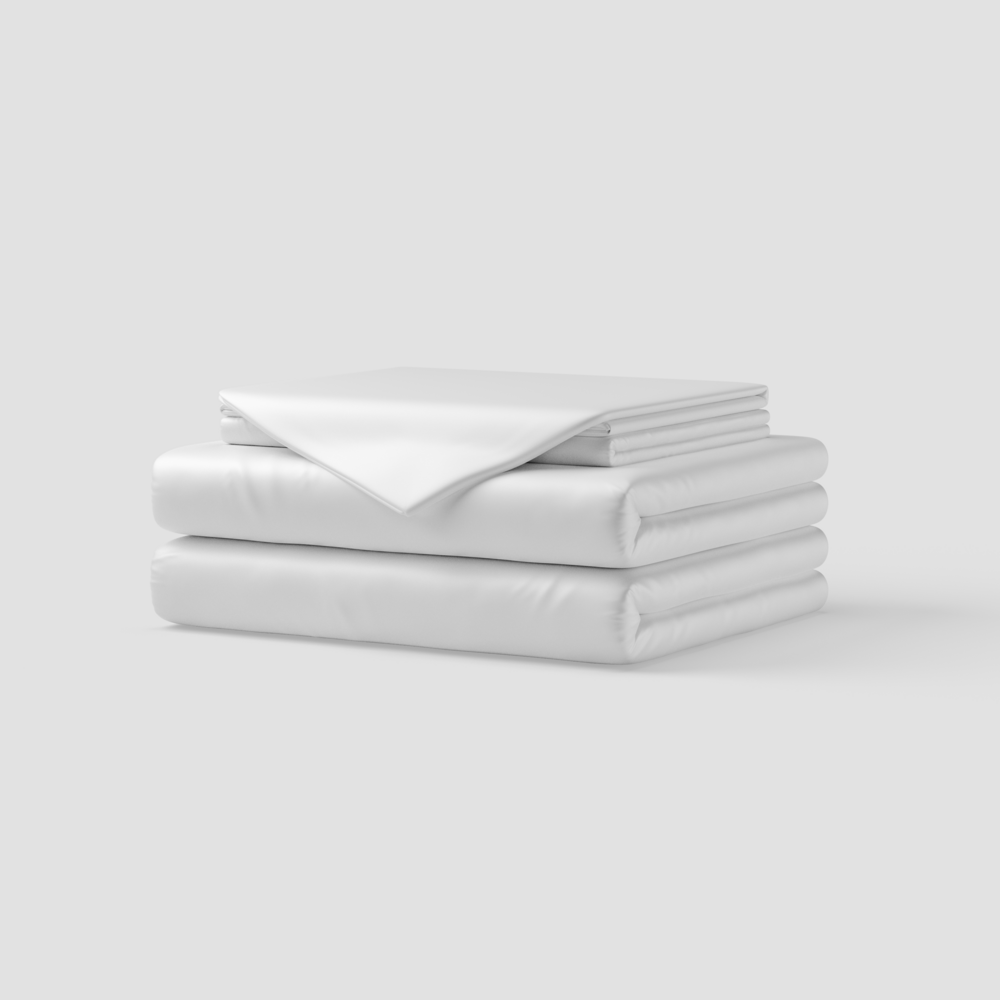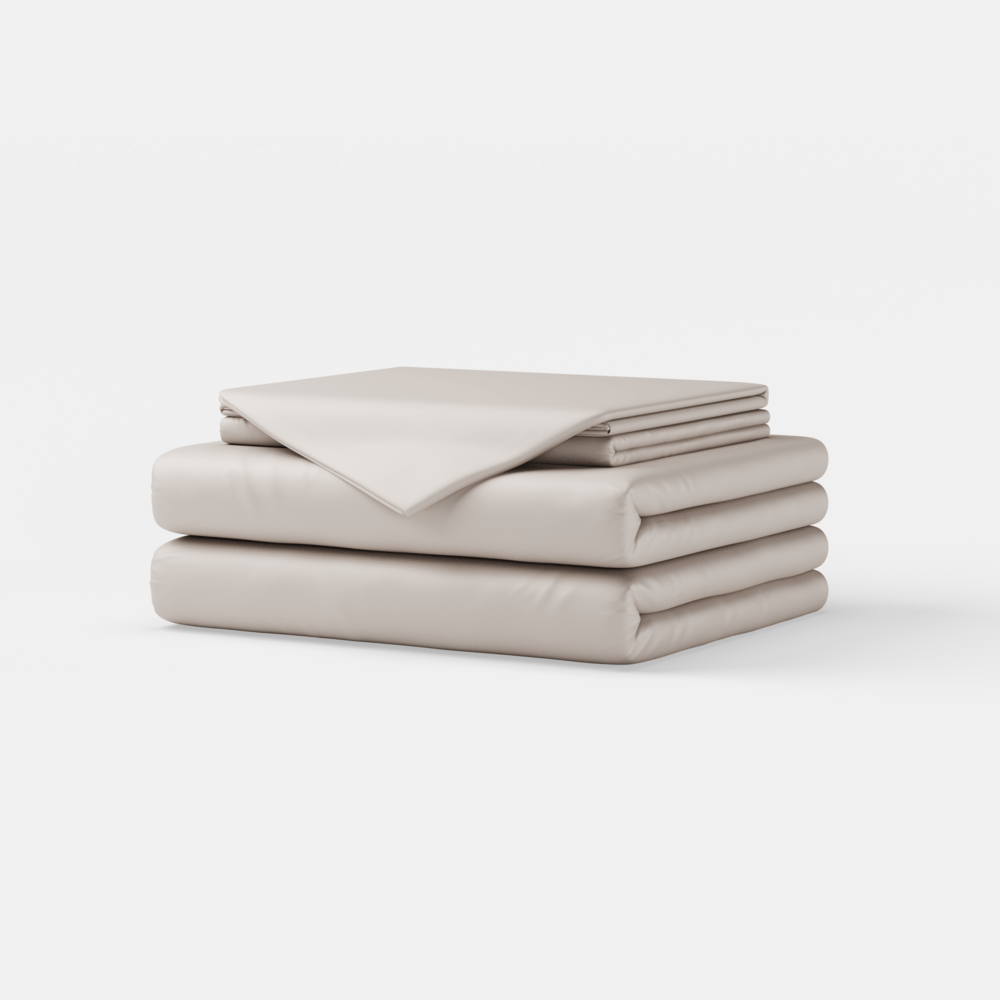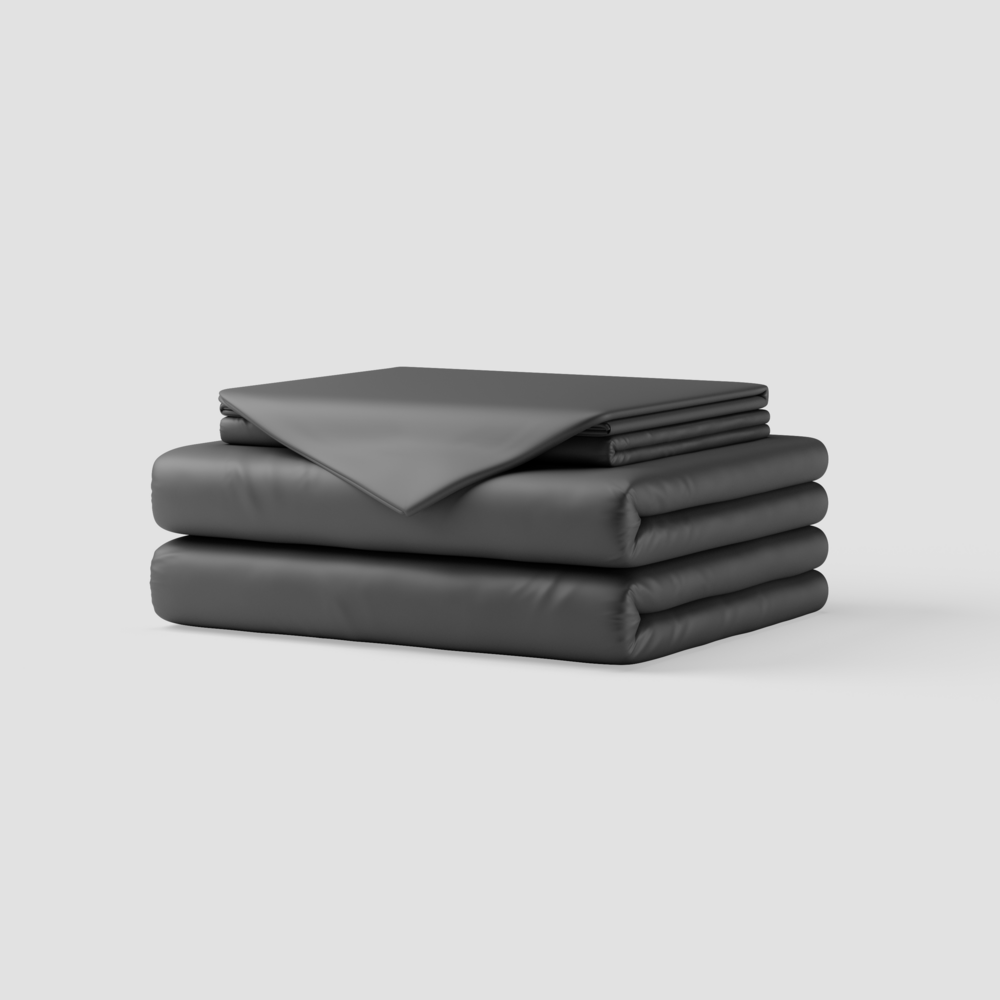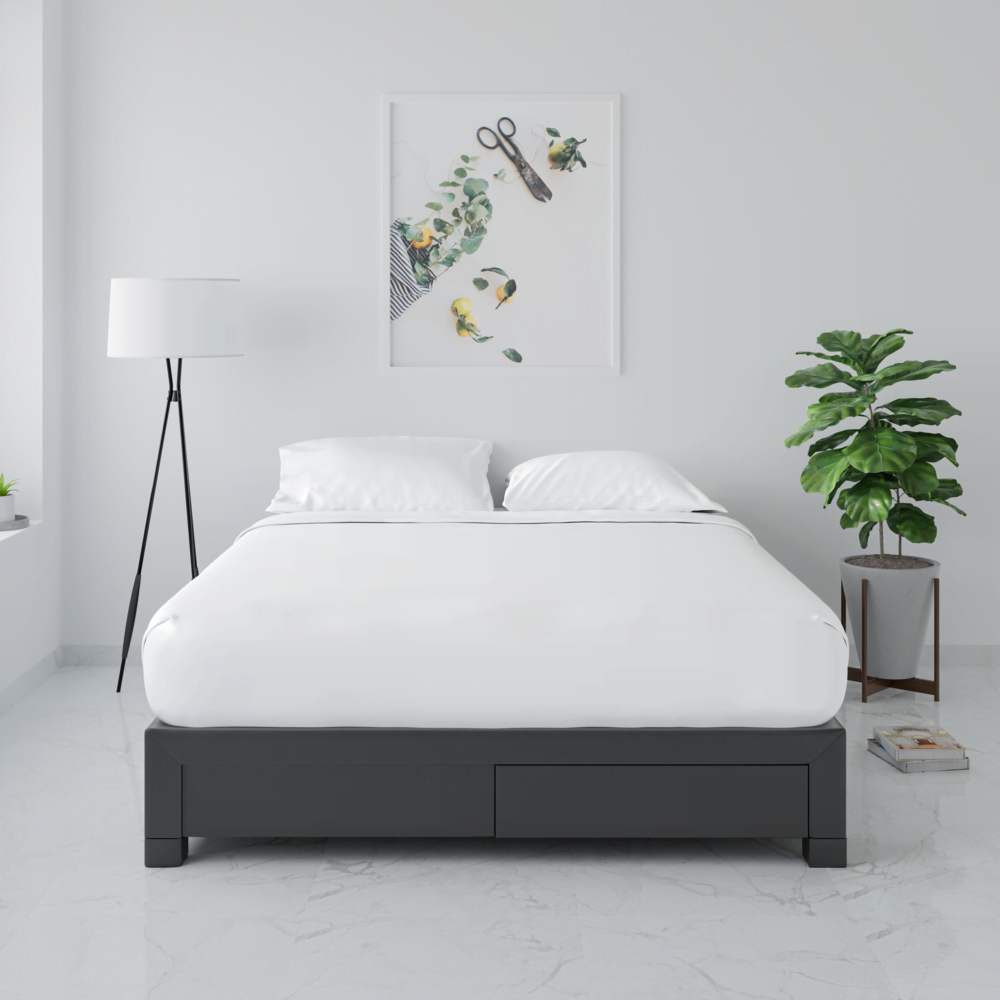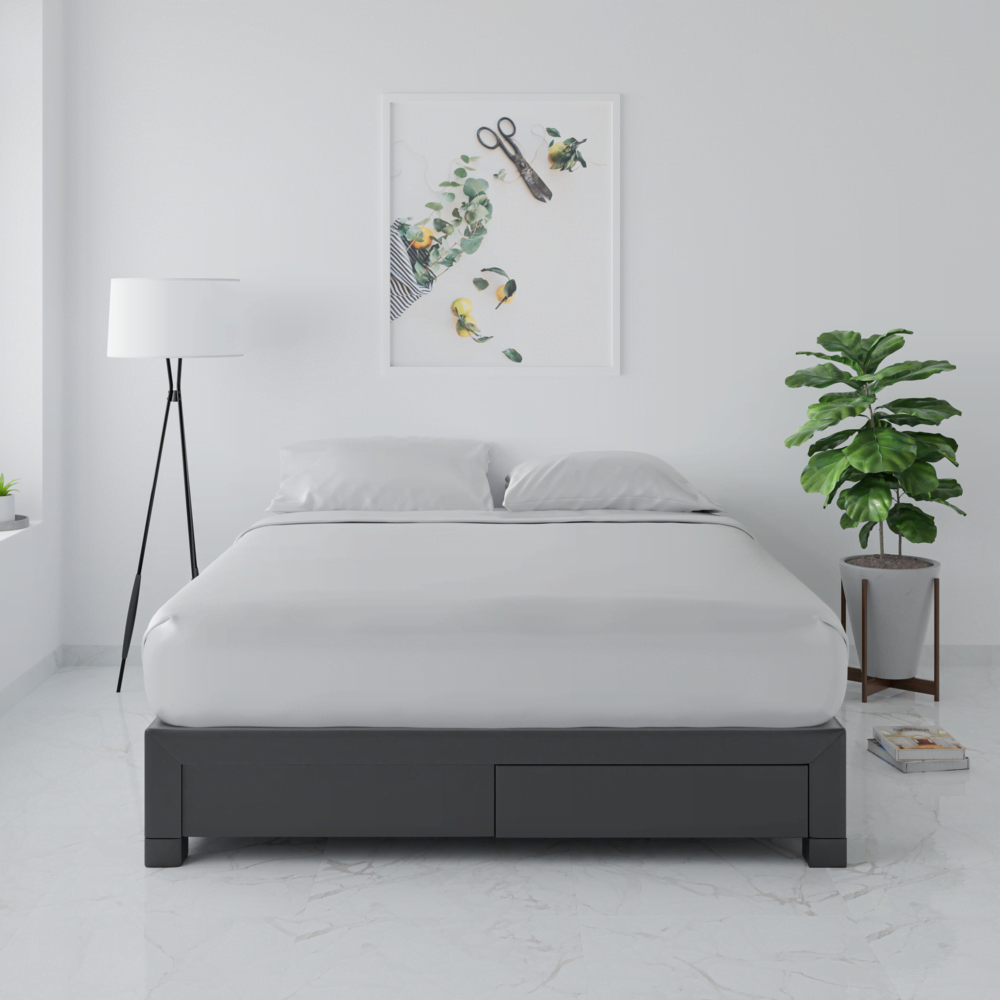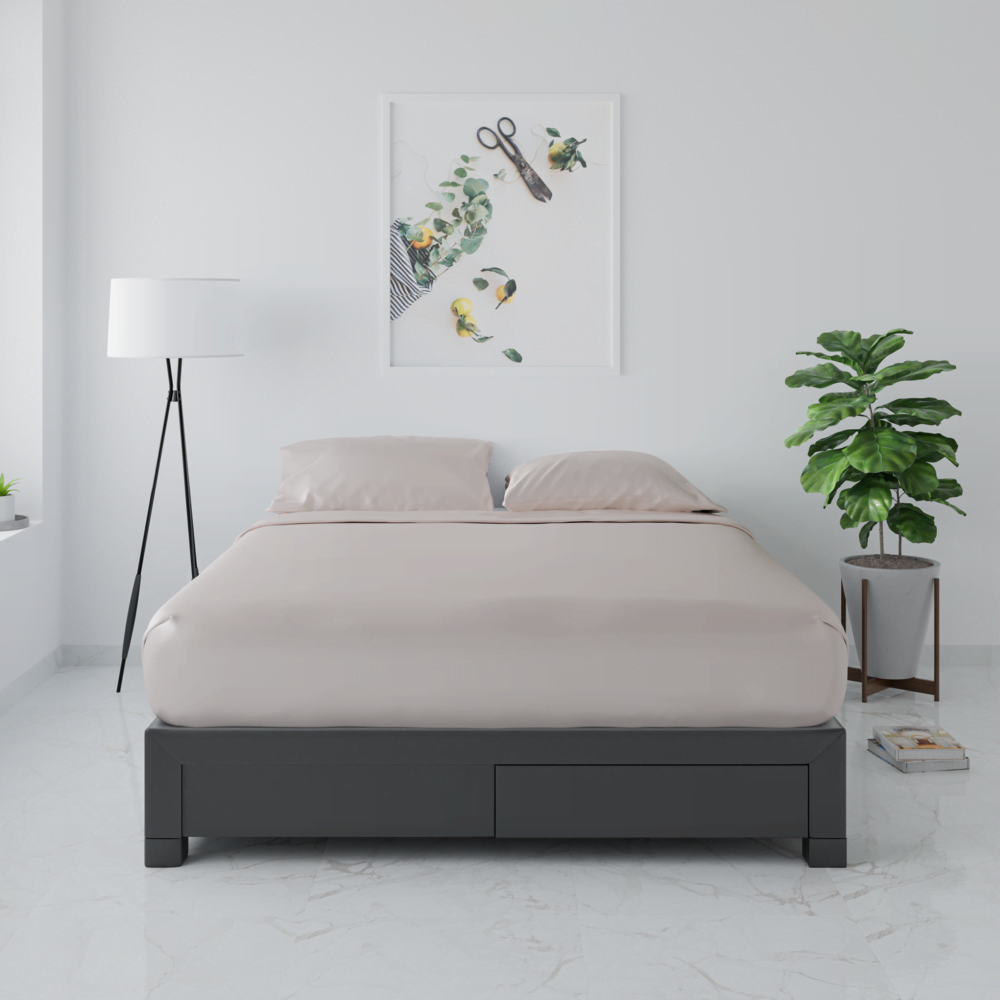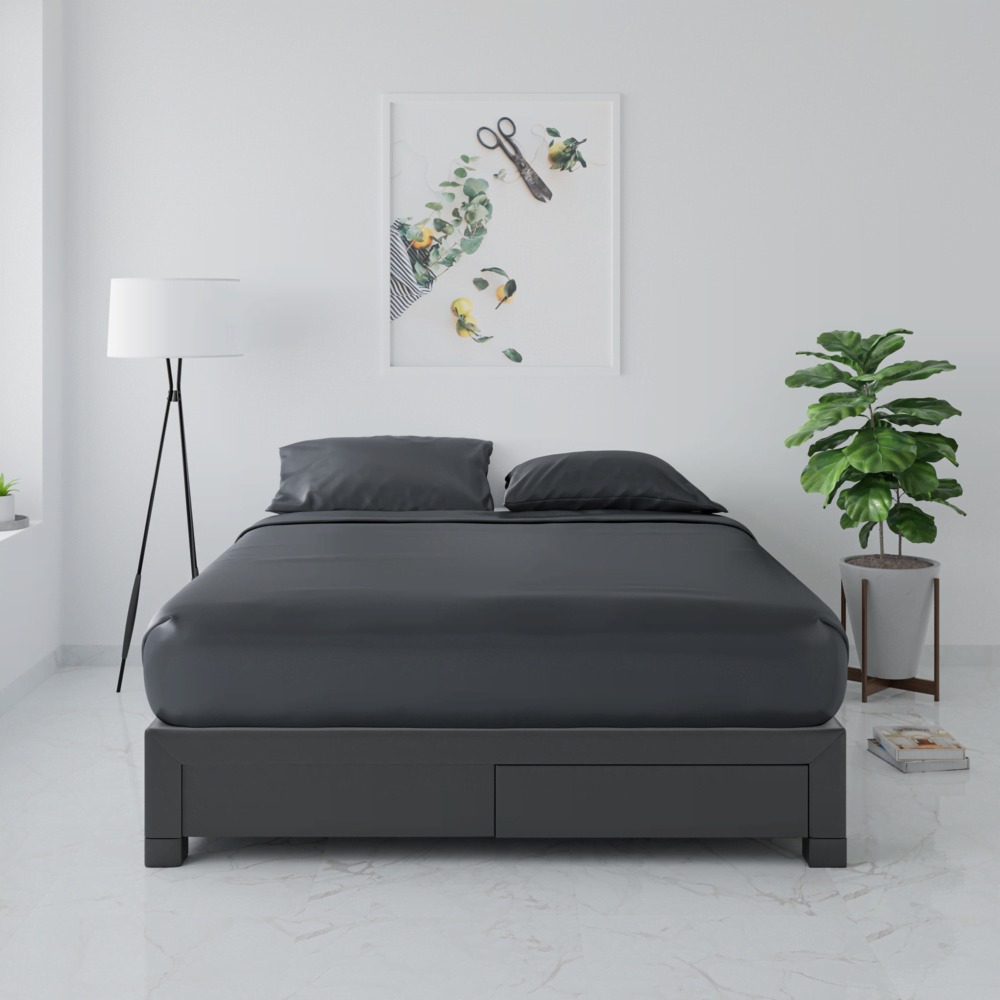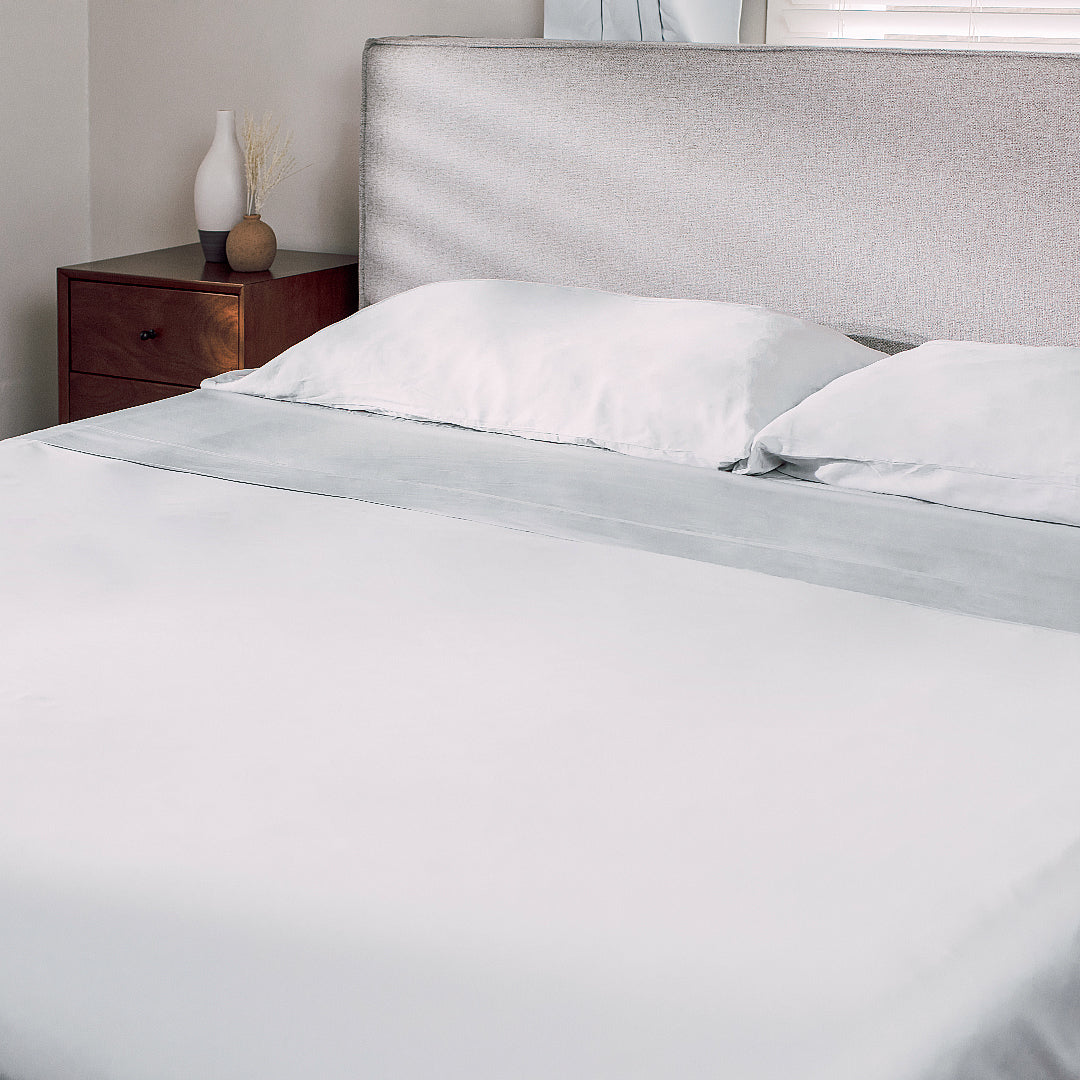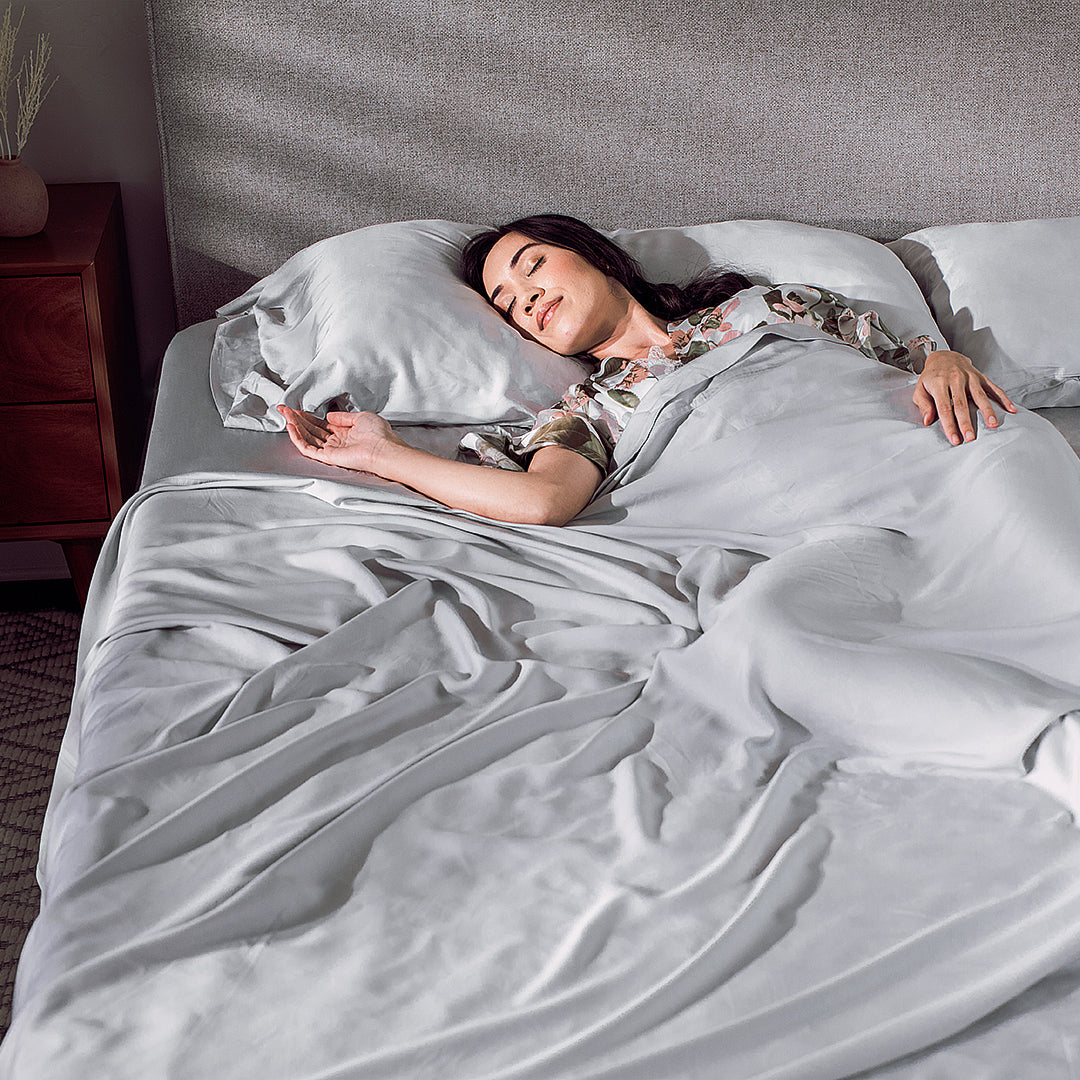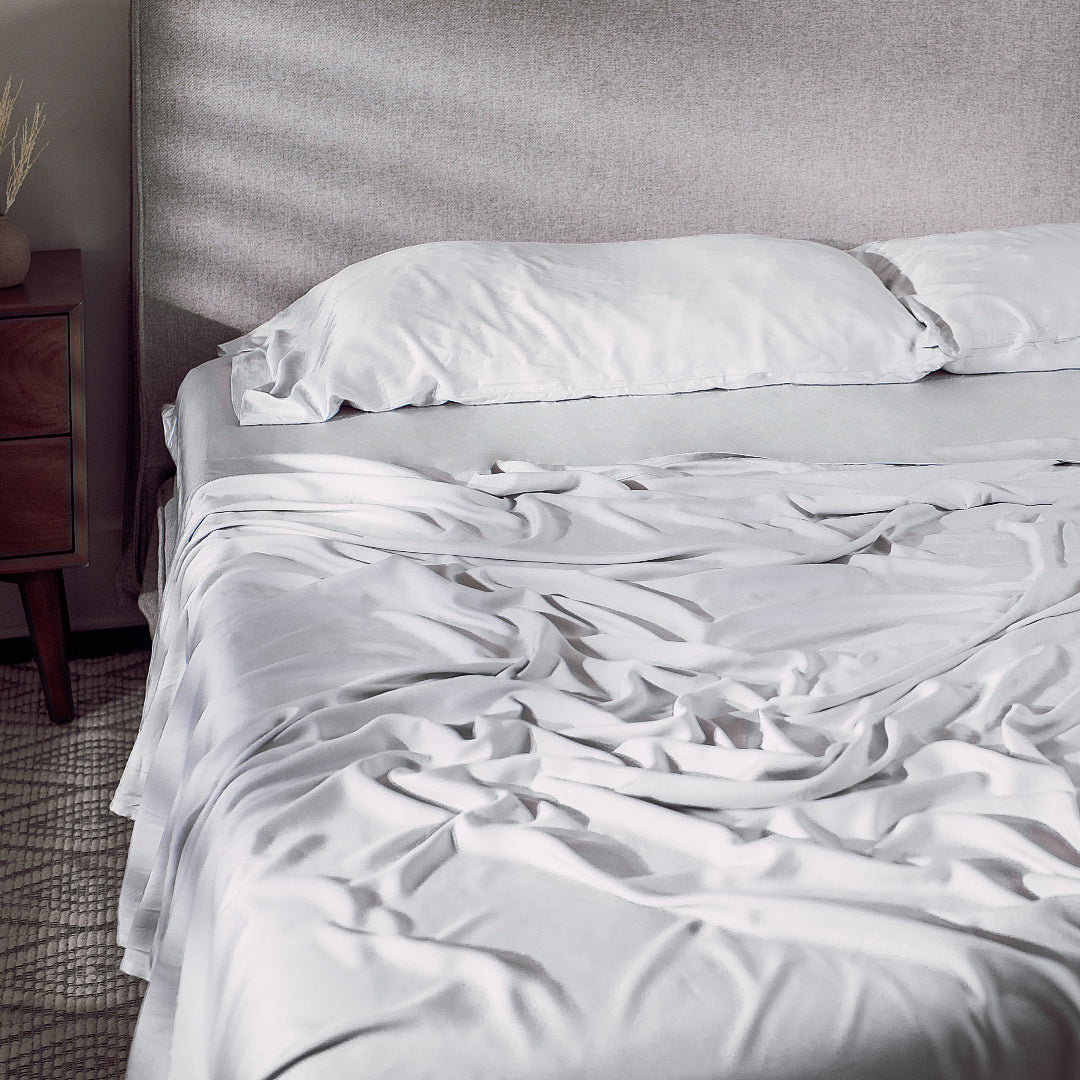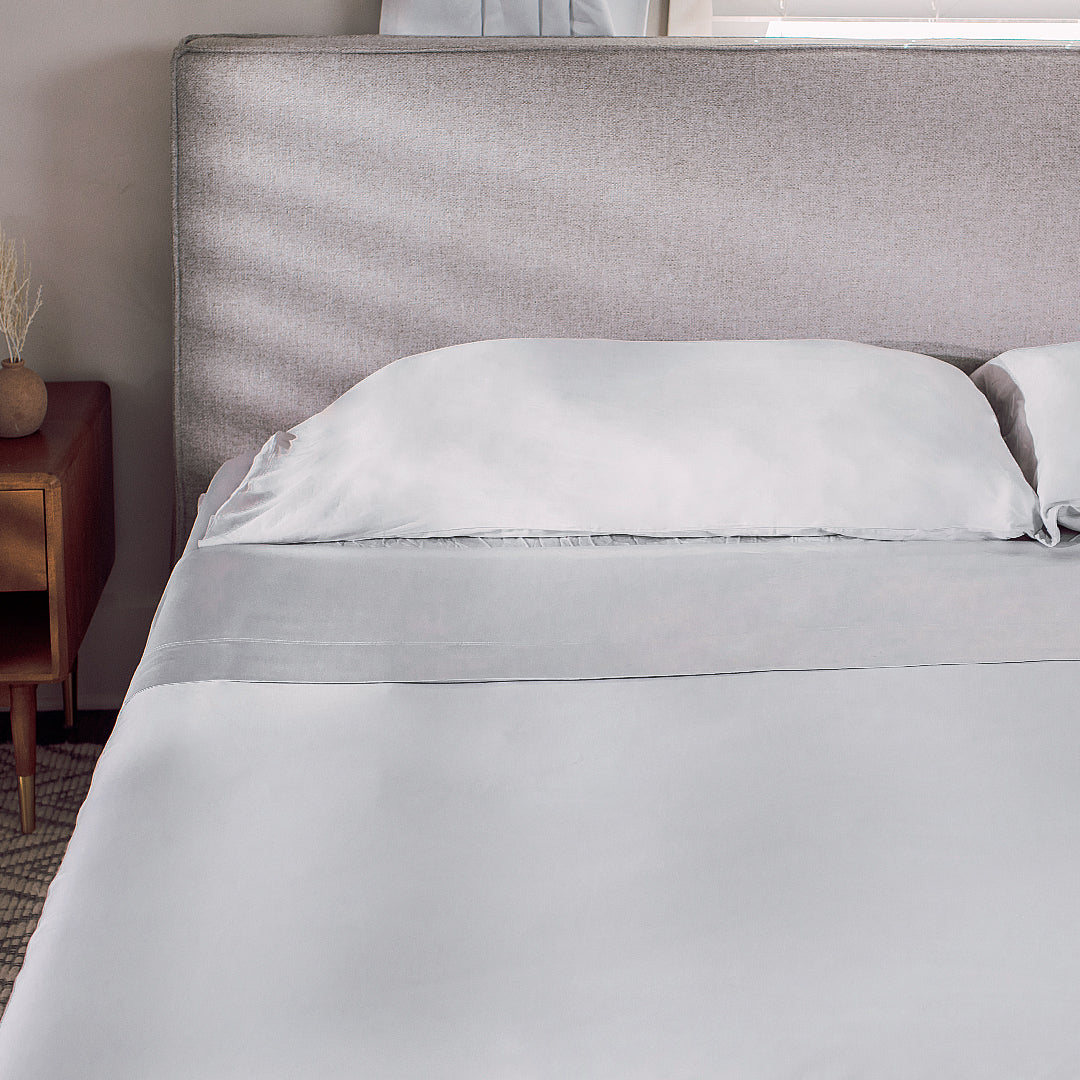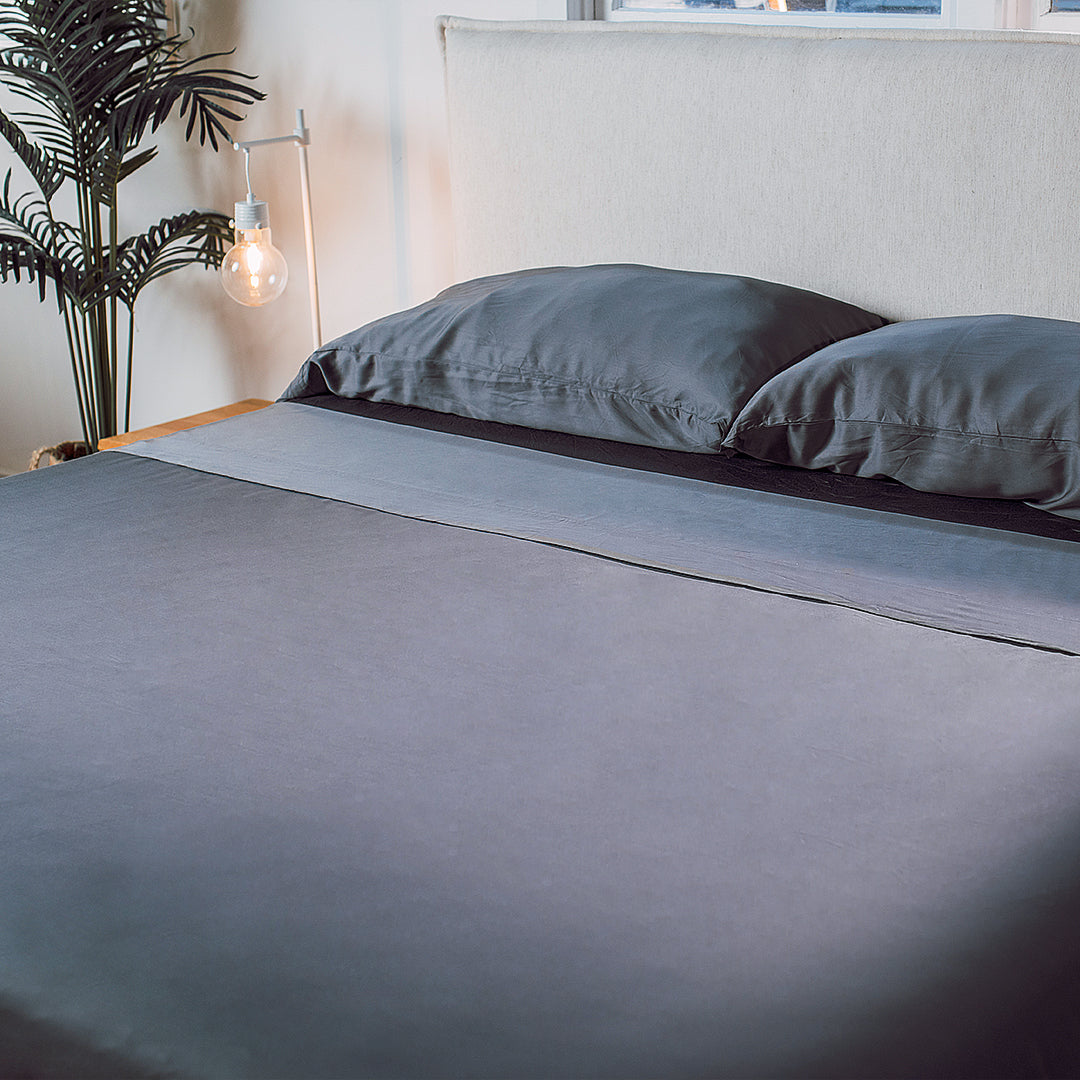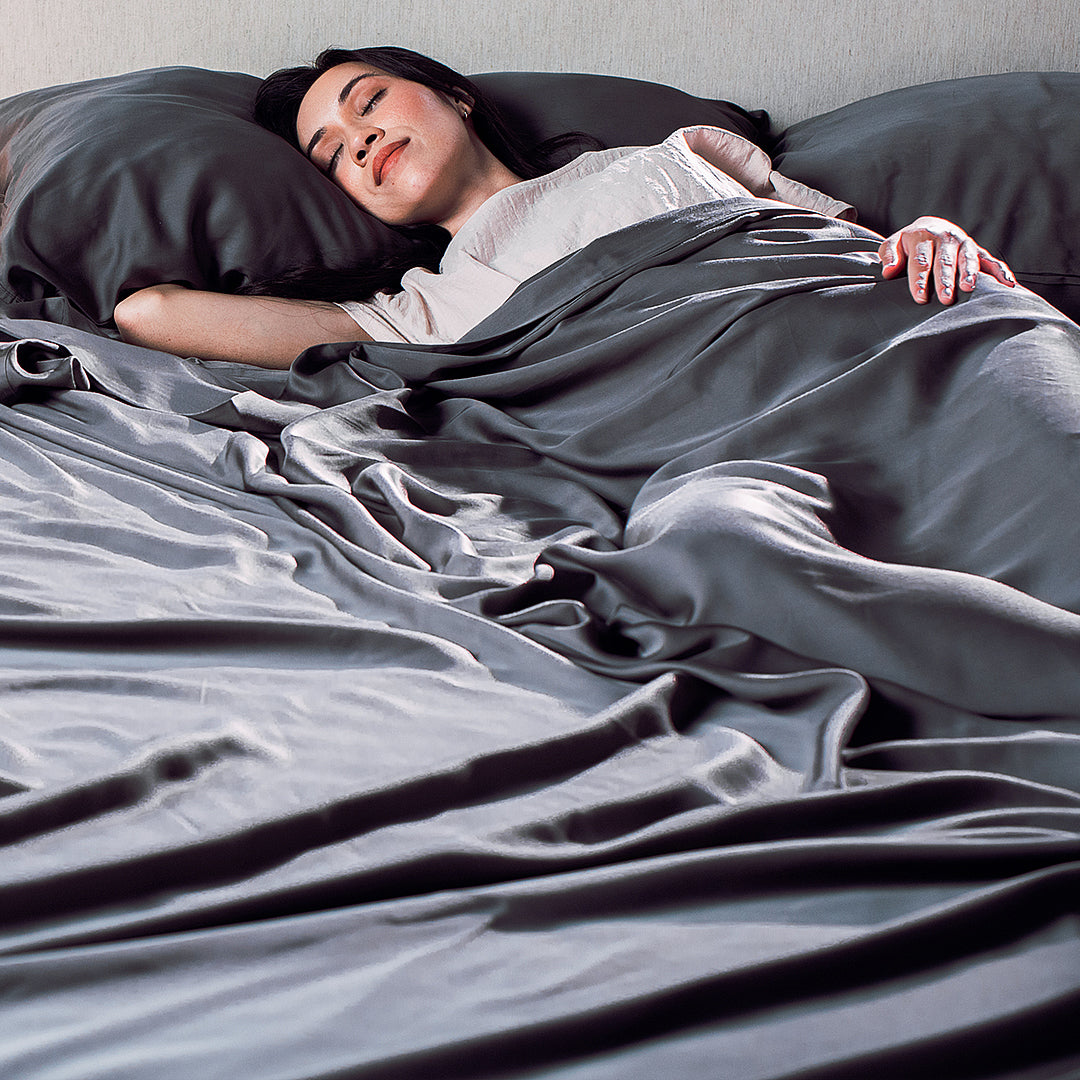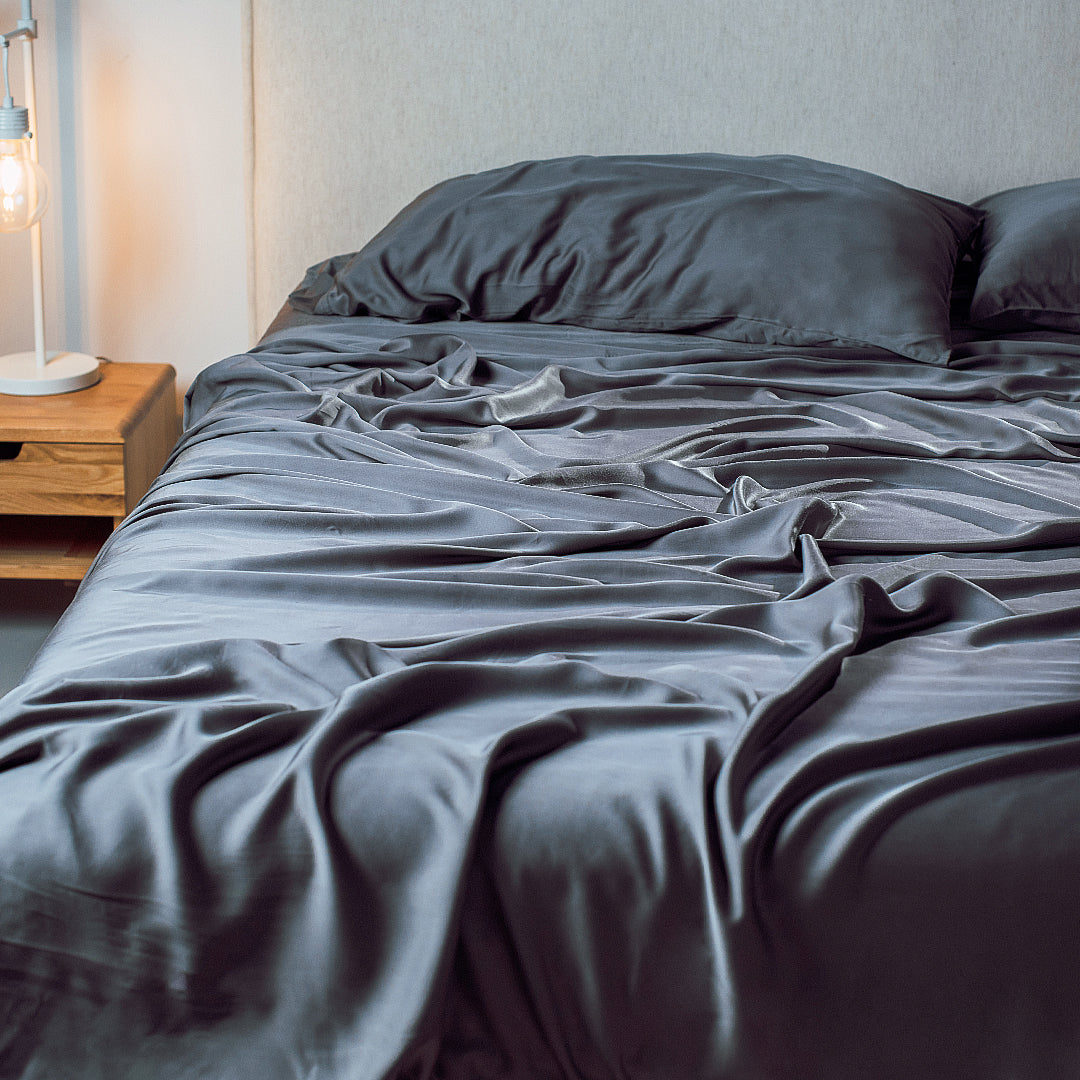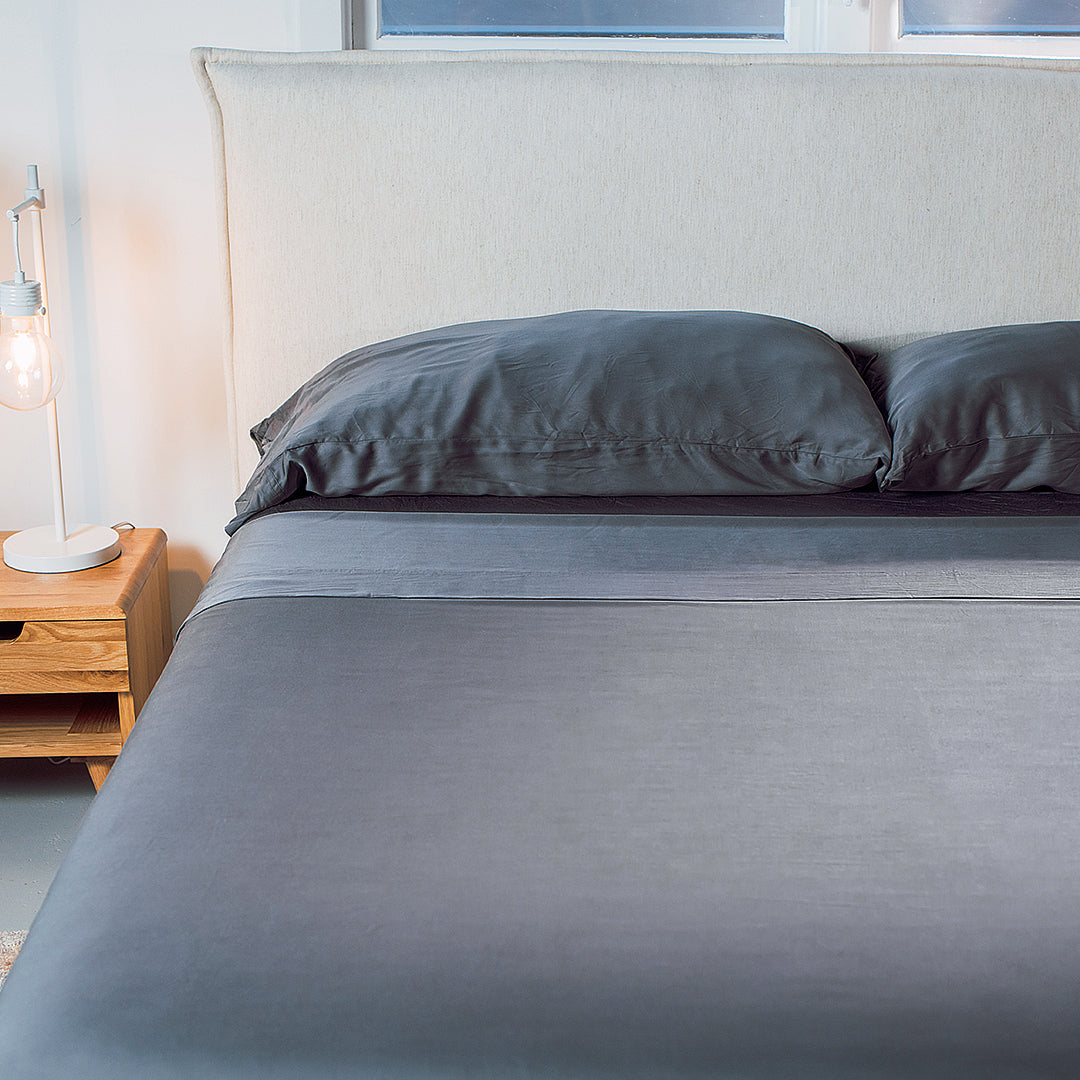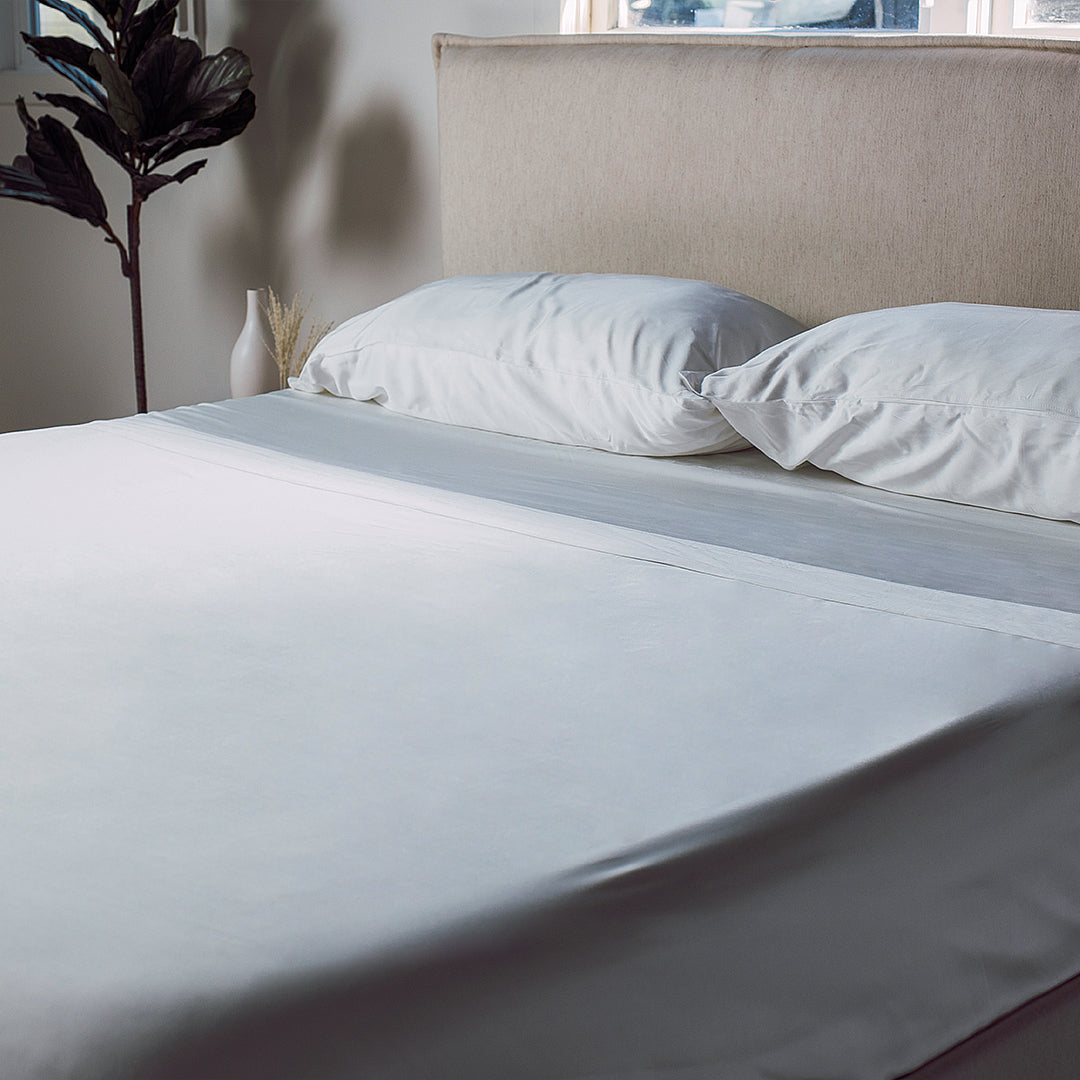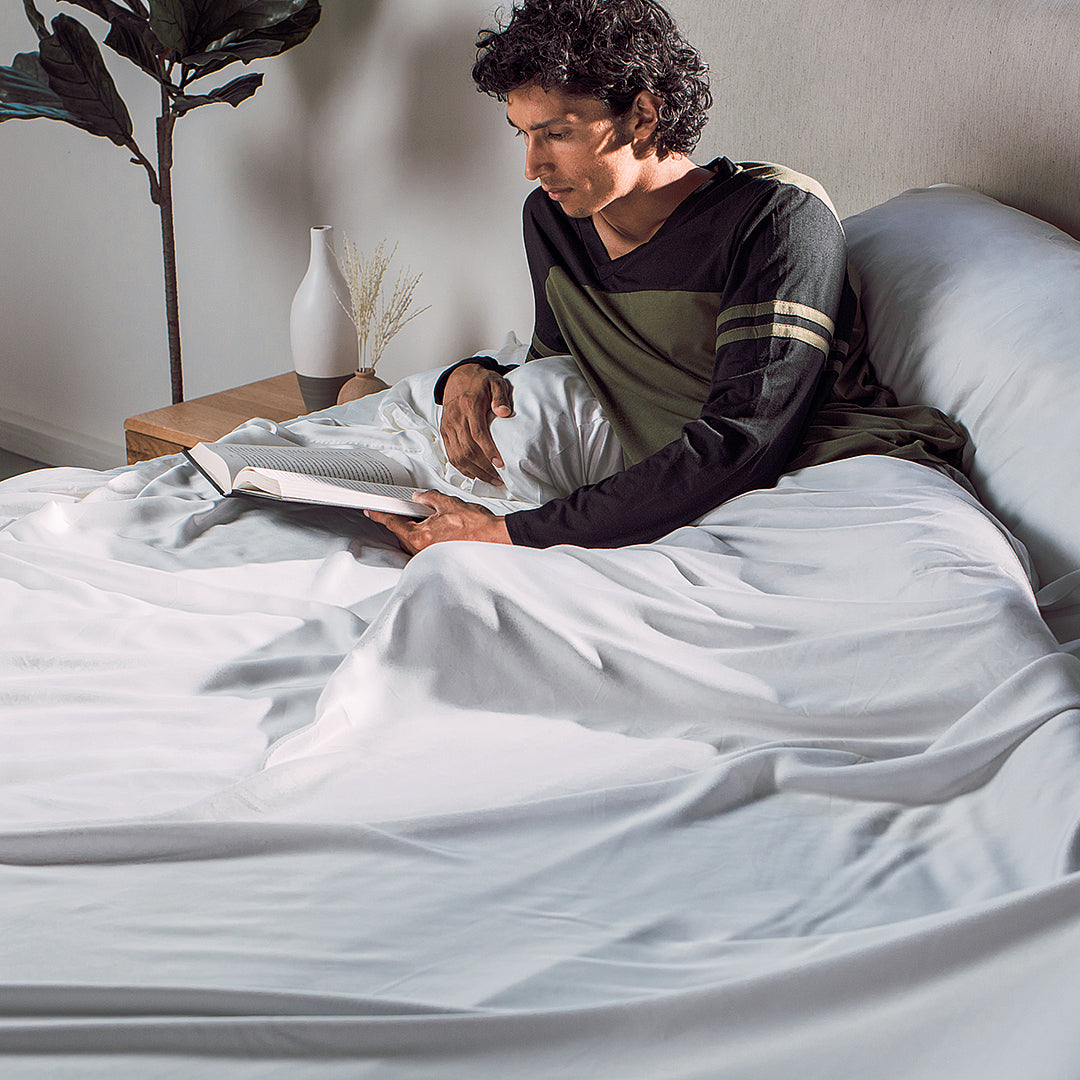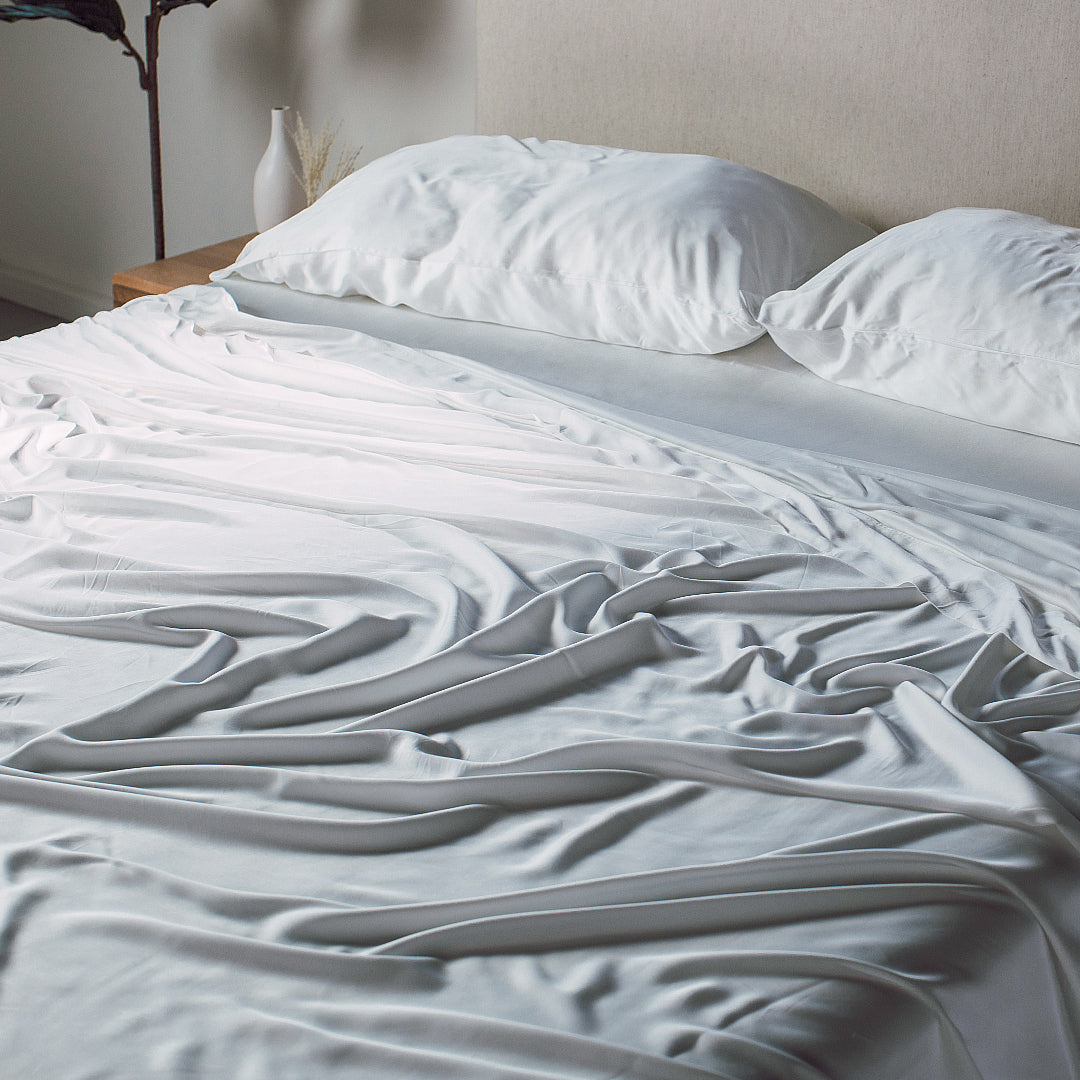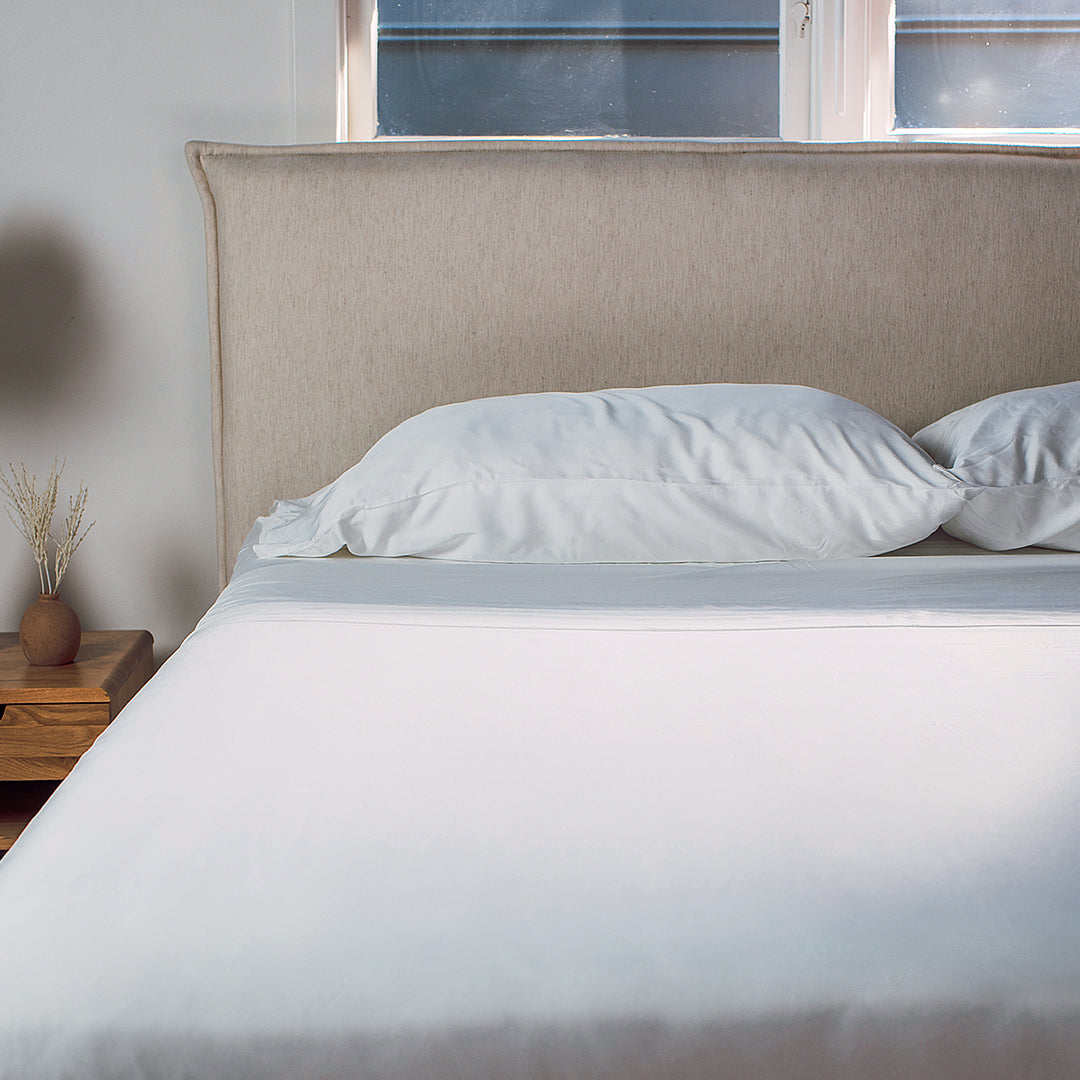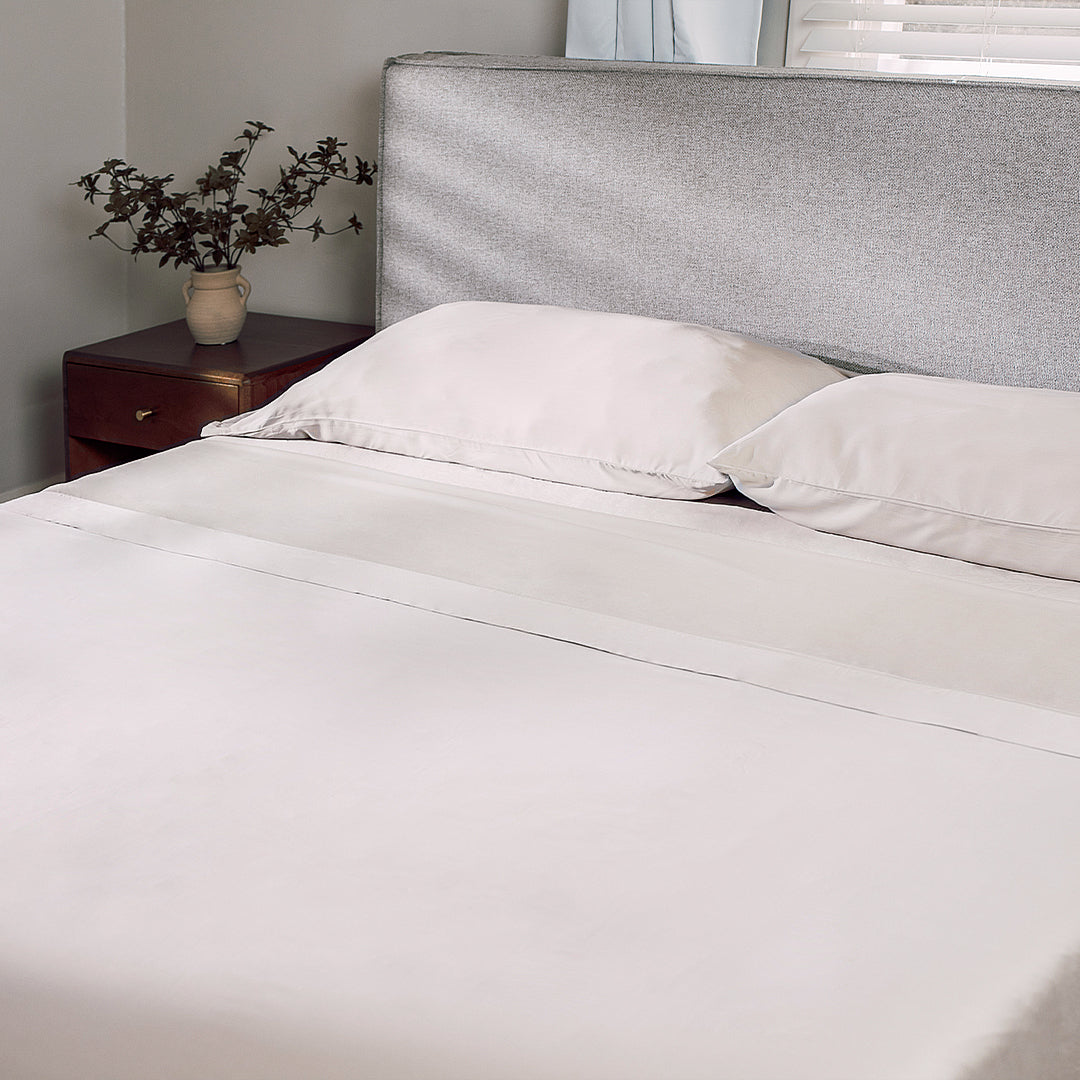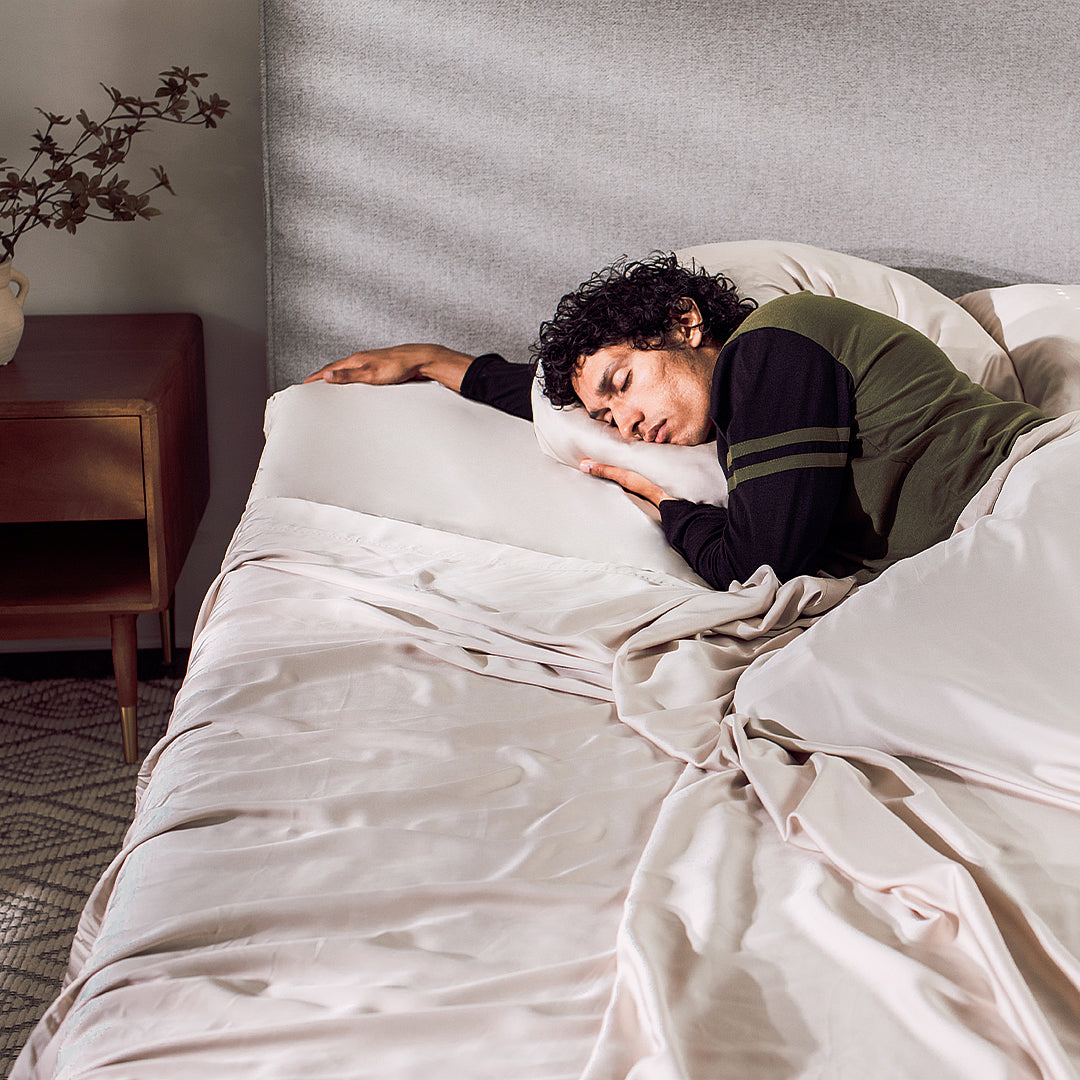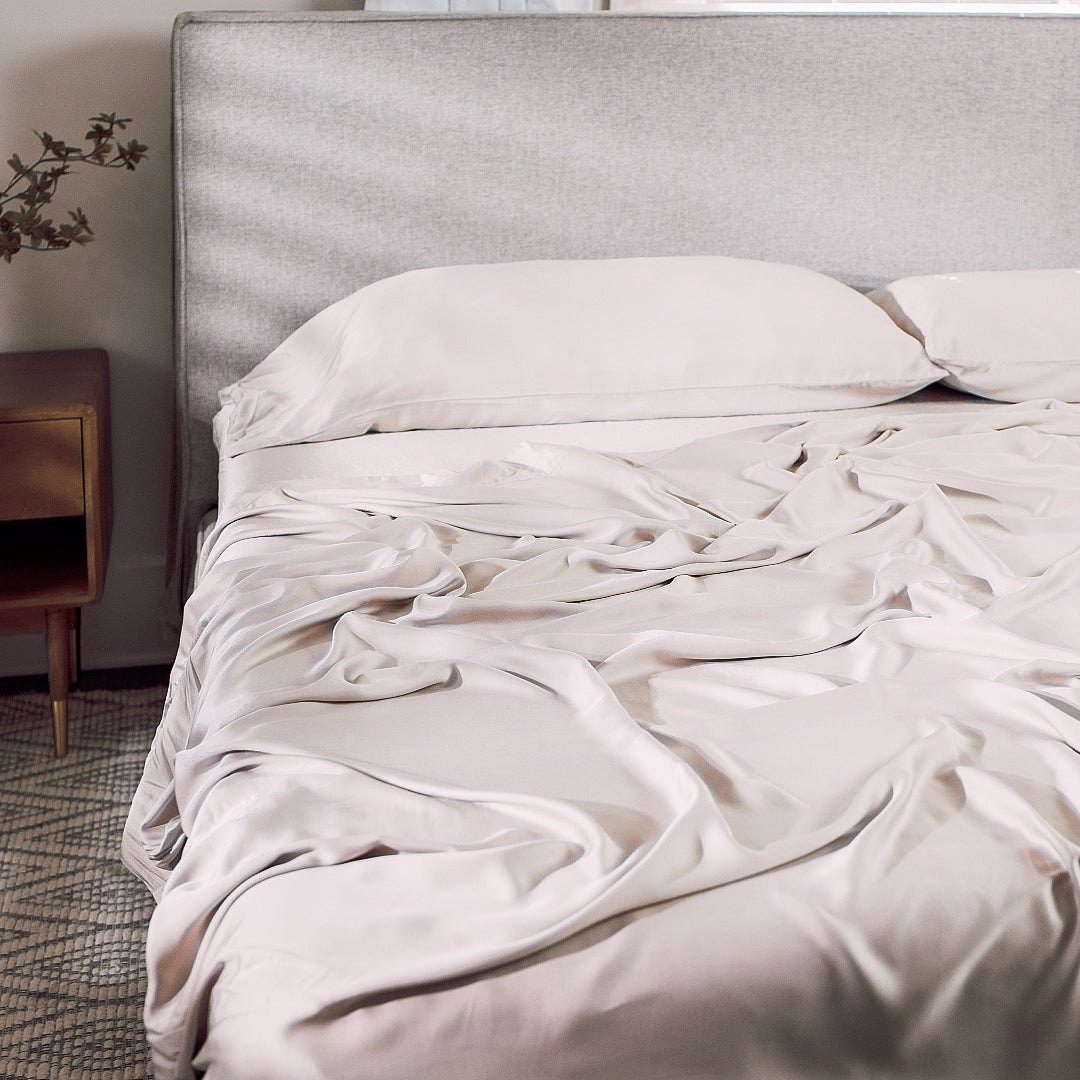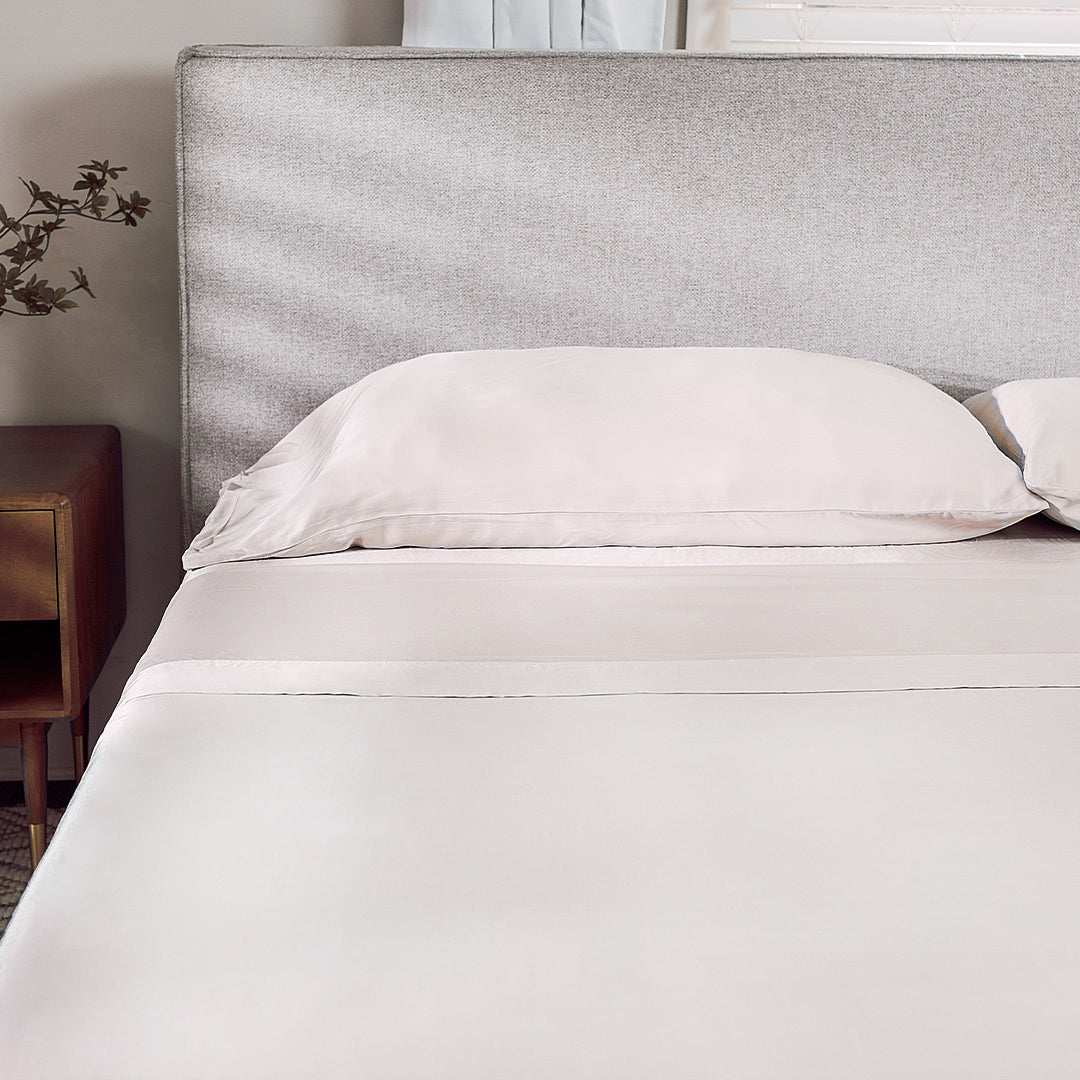 Anatomy of the Softest Sheets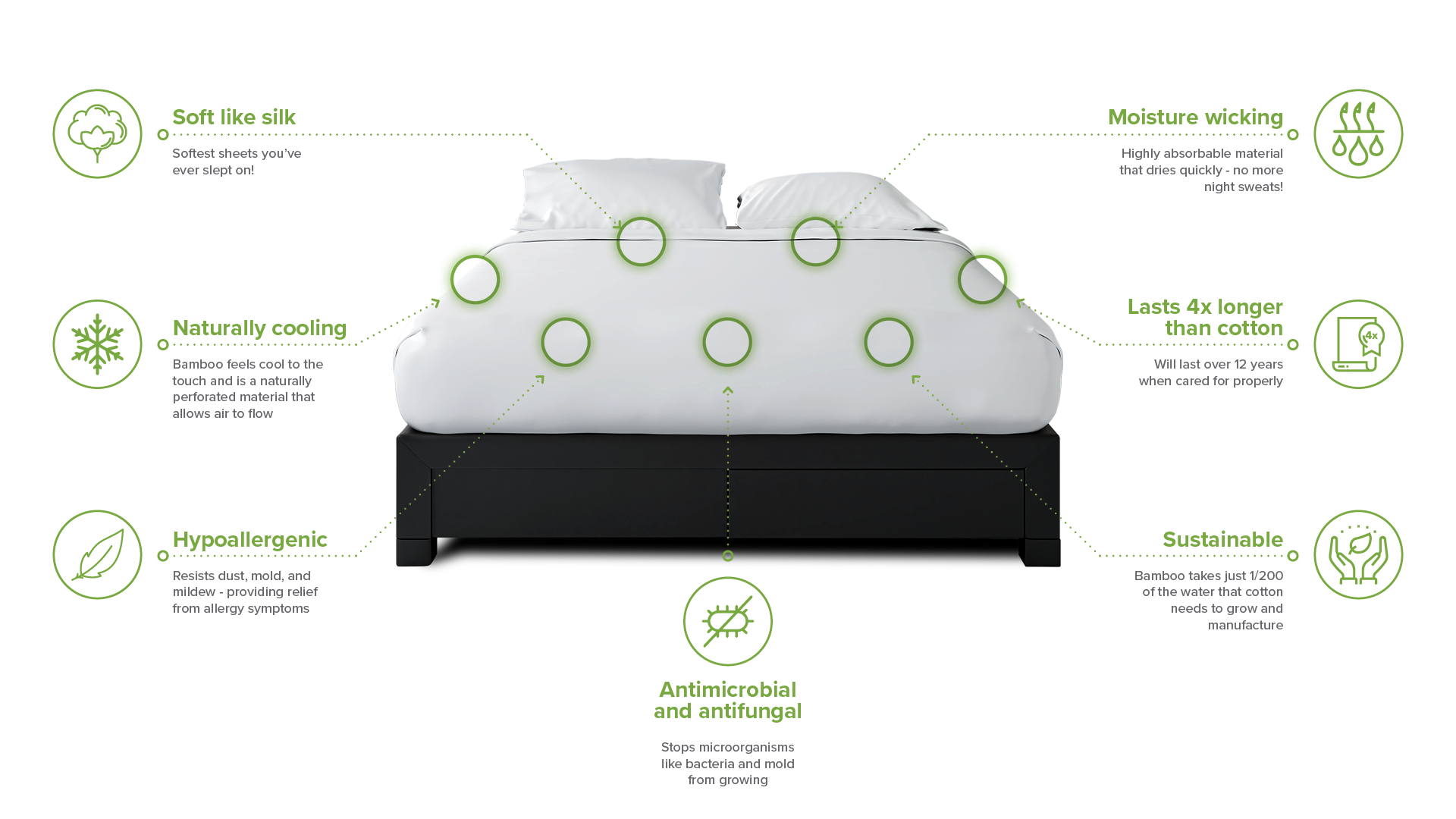 Description
Slide into the smoothest, silkiest bedding of all time and enjoy a night of sleep like no other. Breathe easy while wrapped in a hypoallergenic cloud of love. Enjoy the moisture-wicking and thermoregulating magic of these organic, sustainably harvested and produced Bamboo bed sheets. There's no better end to a long day, and no better start to your morning. (Yes, your morning coffee has been officially challenged. 😜)
Each 4 piece set includes
• One fitted sheet
• One flat sheet
• Two standard pillowcases (King size with King set)
Features
• PREMIUM 100% viscose from Organic Bamboo
• Highest thread count for Bamboo sheets: 400
• 16" deep pockets (ideal for mattresses up to 14" deep)
• Soft, super breathable, and feels like silk (but better)
• Hypoallergenic, antibacterial, antimicrobial
• Ideal for those with allergies or sensitive skin
• Thermoregulating - stay cool in the summer and warm in the winter
• Dyed with 100% organic food-grade dye
• Gets even softer with time (like magic, only real)
• Lasts up to 12x longer than your cotton sheets
• OEKO-TEX certified (yes, we're very official)
If you have any questions about what make our Bamboo Sheets the softest, coolest, longest-lasting in the business please feel free to call us at 844-266-3923!
Amazing high quality sheets!
Couldn't be happier with these sheets. Upon opening them, it was evident they are very high quality. Not only are they extremely soft, but they are "heavy" yet very breathable.
It's amazing how I can make the room cold and feel warm/cool under them at the same time. The thermoregulation is no joke, and allows for maximum comfort.
I have zero issues with these sheets, and it's far superior to anything I've used before from cotton to silk. The breathability also allows for a constant feeling of cleanliness.
The pillow cases enhances it, and combining it all, it really is a luxury experience. Was exactly what I was looking for.
Couldn't suggest anything to make these better, as they check every box and more.
Highly recommend to anyone looking to upgrade their sleep experience, ultimate comfort, and relaxation. The feeling is amazing, and the price/quality beats anything currently in the market.
Great thanks to Bamboo Harbor, couldn't be happier with the product, and overall experience upon using these.
Softest sheets ever!!
These are the best sheets I've ever purchased! Living in Florida, it's important to have sheets that are breathable, high quality, and comfortable. Bamboo Barbour does it all!
The sheets arrive in really well presented packaging, the material is super soft, and the whole ordering process is extremely easy. We received our sheets on time, they were clean, and we have been getting some great rest! The only downfall is these sheets will keep you in bed longer! It's seriously difficult to unwrap myself and get out of bed now….a small price to pay :). Highly recommend!!
Best Sheets Ive ever had!
I'm actually very surprised in a the difference nice sheets can feel, Ive always bought my sheets from ross looking for the cheapest I can find, but investing in these has made such the difference. NO CAP!! Ill never choose another company over bamboo Harbor. Big blessed!
Softest sheets ever!
These sheets are so nice to sleep on! I was surprised that sheets could make a difference in my sleeping comfort. They're super soft, breathable, and feel so luxurious! I like them so much and I know others will too!
Soft luxurious feel for a great price
I've been in the market for sustainable sheets for some time and have not been happy with what I've found. A friend recommended Bamboo Harbor and I couldn't be happier with the product. They are soft, breathable, and help promote a comfortable night sleep. I would highly recommend these sheets to anyone whether they desire sustainable fabric or not. This product is simply fantastic!